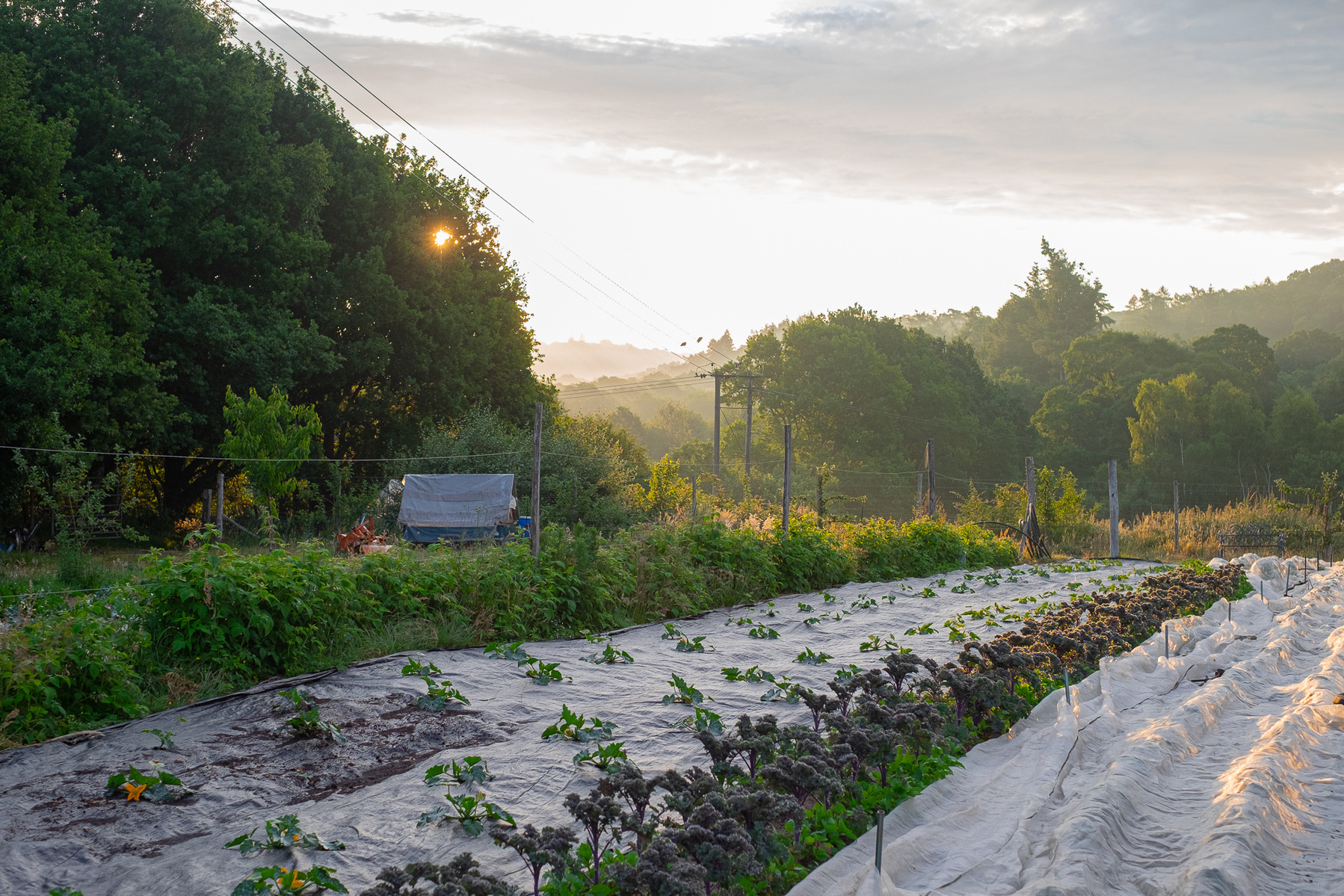 The resilience of sustainable community farming
2020
If you could see and visit where your food comes from, would that comfort you in times of crisis?
When the COVID-19 pandemic hit, people panicked about food supplies, with much of the focus of on supermarket supply chains. Small-scale, sustainable community-supported farms have also had to deal with the repercussions, but also have also shown their resilience in the process, adjusting to keep their communities supplied with food and pivoting to new markets when the usual ones collapsed. Research shows that vegetable box sales increased by 111% during the first six weeks of lockdown, as consumers sought to secure healthy food for their families.

Three small-scale, sustainable community-supported farms based in Surrey and Hampshire have each found different ways to keep going during the pandemic. Farnham Community Farm in Runfold, Surrey is a pesticide-free vegetable farm that distributes produce via a weekly 'share bag' to subscribers. Hampton Estate, in Puttenham, Surrey, raises pasture-fed cattle and provides monthly beef shares, along with cakes and other produce. Ed's Veg, in Liphook, Hampshire, is a pesticide-free vegetable farm that, prior to the pandemic, supplied restaurants and bars with roughly two-thirds of its crops and local greengrocers with the remaining third. The COVID-19 lockdown restrictions meant that with restaurant and bars closed there was no one to supply in that market but, despite some very nervous moments, the increased demand from local greengrocers and other produce suppliers has made up the difference.

Whilst the social aspect of these farms paused during lockdown, the community spirit remains, and all three farms have reported increased demand as people have looked for alternative ways to buy food.

As the UK adjusts and plans for post-pandemic life, as well as the effects of climate change, community farming may be seen as a more resilient, environmentally sustainable and healthy alternative.

For any enquiries about licencing or using my imagery or this story please contact me at:

edbrydon@gmail.com
+44 7739 505636

All Images Copyright © Ed Brydon. No unauthorised usage online or in print unless agreed with copyright holder