29 July 2022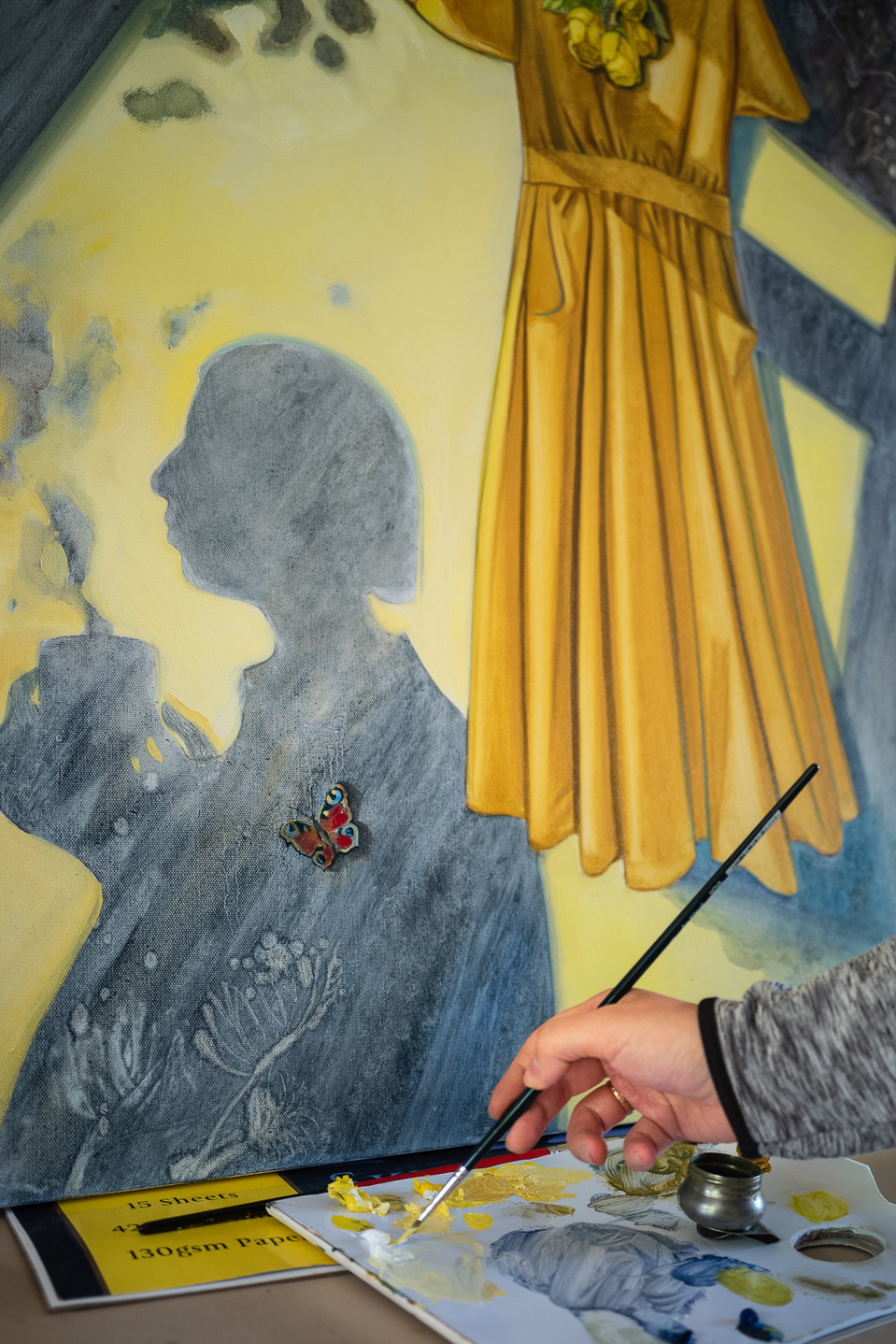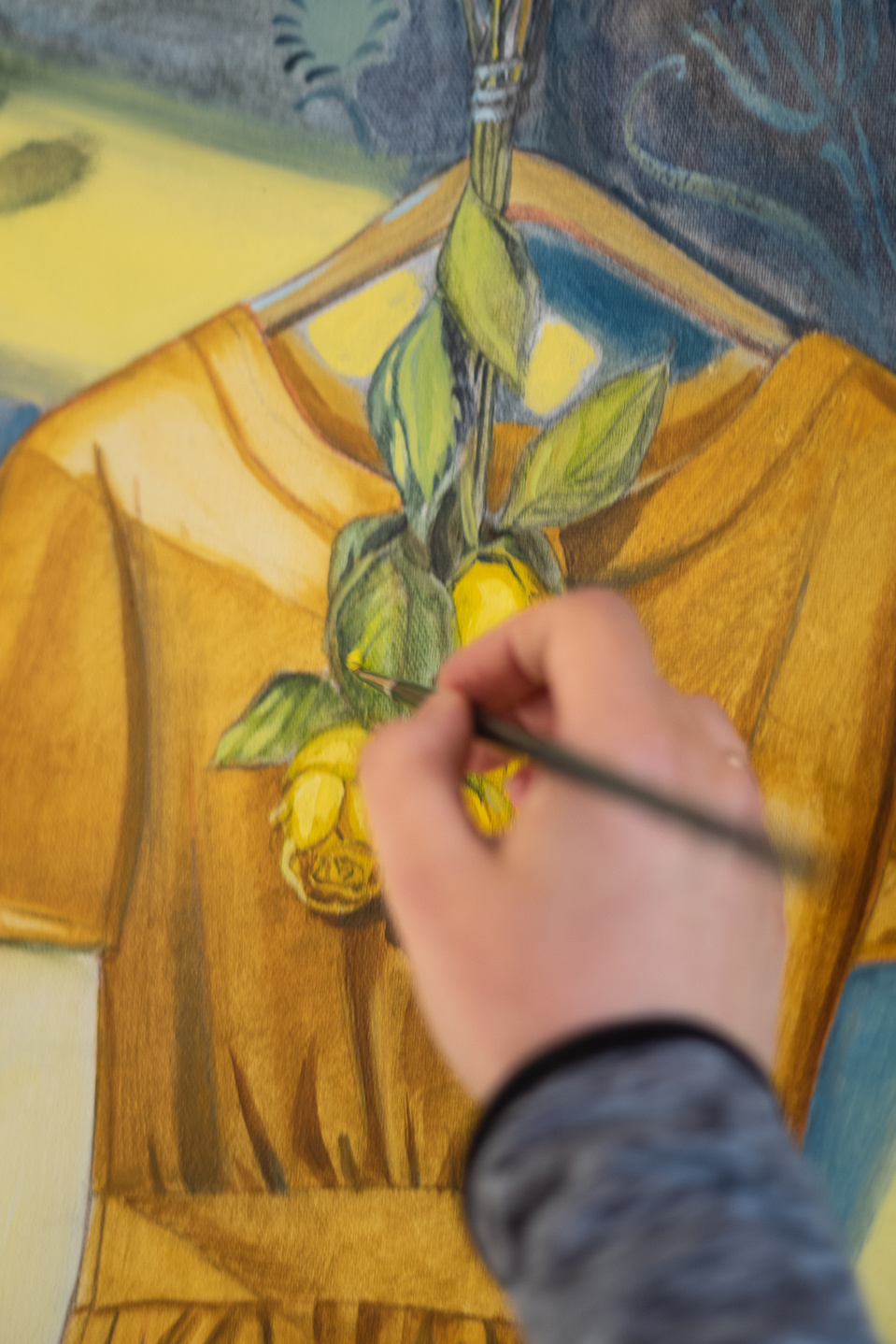 Back at the start of July I met a resident at Little Acre Studios in Rowledge, where my wife and I also share a studio. Mariya, Masha, Borysova, is a Ukrainian artist and painter who has fled to the UK with her children due to the war.
It was lovely to meet and to talk to her. She also allowed me to make some pictures of her art work in addition to a portrait. Between our faltering conversation, art and photography we seemed to cross the language and cultural barriers. At least I felt that and hope she did also.
At Little Acres Studios, Masha has found a place to immerse herself in her art and as many artists do, is expressing her current situation, and that of Ukraine, through her work. She told me that the painting she was working on at the time represents 'Home'.
You can follow her work and new life in the UK via her Instagram @mariborisovaart