30 June 2022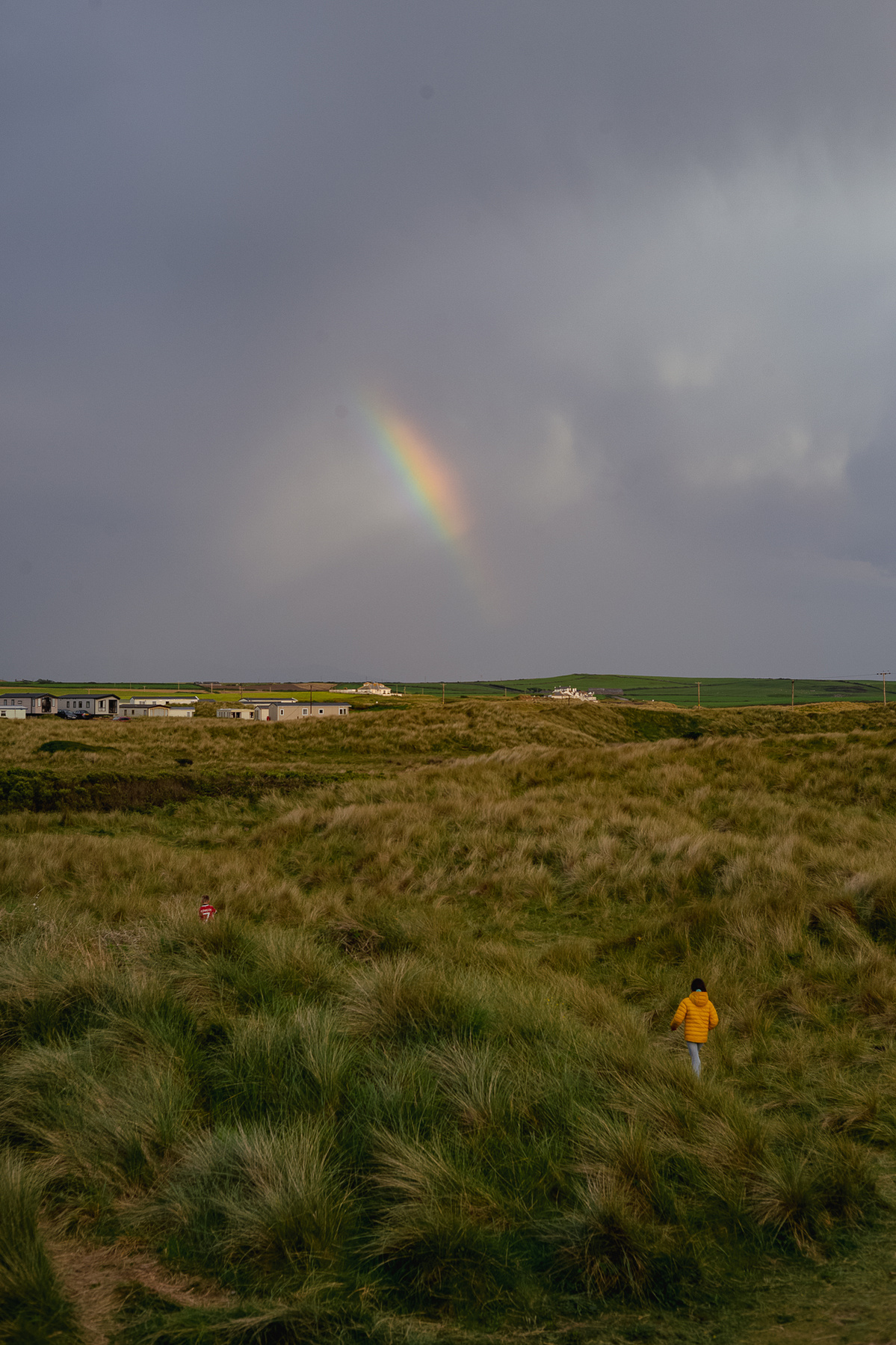 A small rainbow appears over the dunes just south of Rhosneigr, Ynys Môn.
I was having dinner with my family at a restaurant just outside Rhosneigr when I decided to stretch my legs in between courses. As I walked out to the balcony and leant on the railing I gazed out over the dunes. Turning to my left, I spotted this rainbow appear over a house. As I continued to take in the scene, two children, in red and yellow, picked their way into the dune grass. It's not my children playing in the dunes, but it could be. Is the kind of thing they would do. Looking at it now, to me, it brings up feelings of hope, youth, play, and perhaps innocence.
I've made this print available in my shop if you would like one.
–
I have a small favour to ask. Working on independent, long-term projects is time-consuming and financially challenging, even more so in these difficult times. Many people have decided to pursue a funding model in which the content they produce is only seen or read by subscribers who donate or pay to do so. I have decided to go a different way. I would like to keep my work open for all, So, if you would like to support my work on this ongoing project, or other current and future projects, please consider making a one-time donation, or, if you can, supporting me with a regular amount each month. As little as £1 can go a long way and it only takes a minute. Alternatively, there are other ways you can contribute outlined on the 'support my work' page. Buying a print is one way, which provides you with something tangible in return for your investment. There is more information about my prints on this page. If you do not see the specific print, book or zine you would like in my shop, please contact me for information. Thank you.
Donate via PayPal HERE.