Throughout my career I have written for scientific publication and editorially for print, digital and social media on areas of scientific research encompassing virology, microbiology, cancer, neurology and neuroscience and other topics in biological science. This has been mainly undertaken in house as a member of communications teams at three different scientific and medical institutions.

More recently I have been commissioned to write on photography and the role of science in society by examining images of science in the public eye.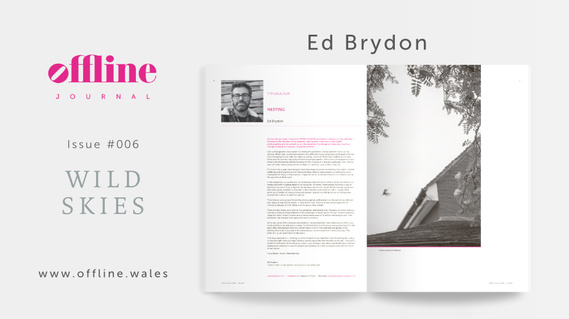 Introduction to Offline Journal issue #006 WILD SKIES - Contemporary Landscape. Preorder the issue here.

Commissioned by Offline Journal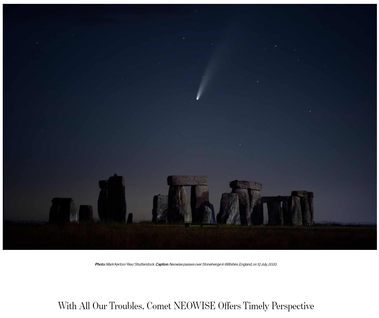 With All Our Troubles, Comet NEOWISE Offers Timely Perspective
Commissioned by Reading The Pictures
"The presence of Comet NEOWISE in the night sky has many of us gazing upwards at night, away from our screens and the daily news. Comets have long held significance for people. It would perhaps be no surprise if even now, when we understand more through science than our ancestors could explain, that we are still looking for celestial signs." Read more here.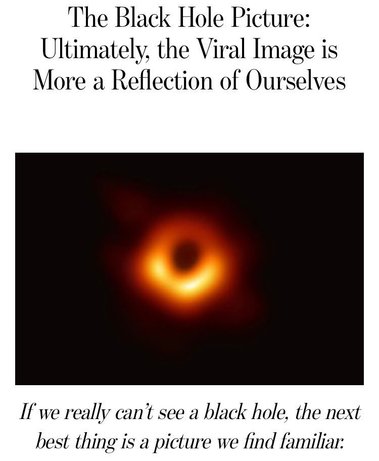 The Black Hole Picture: Ultimately, the Viral Image is More a Reflection of Ourselves

Commissioned by Reading The Pictures
"Photography requires light, and yet here is the first image of a black hole, something that swallows light. A black hole's gravitational pull is so strong that photons—those massless particles that produce light—get dragged in and cannot escape." Read more here.
I was also commissioned by Reading The Pictures to write the social media captions for all posts for How Science is Pictured in the Media and Public Culture, part of Seeing Science, a project by the University of Maryland Baltimore County (UMBC).