Work-in-Progress at Photo Scratch on 18 January 2021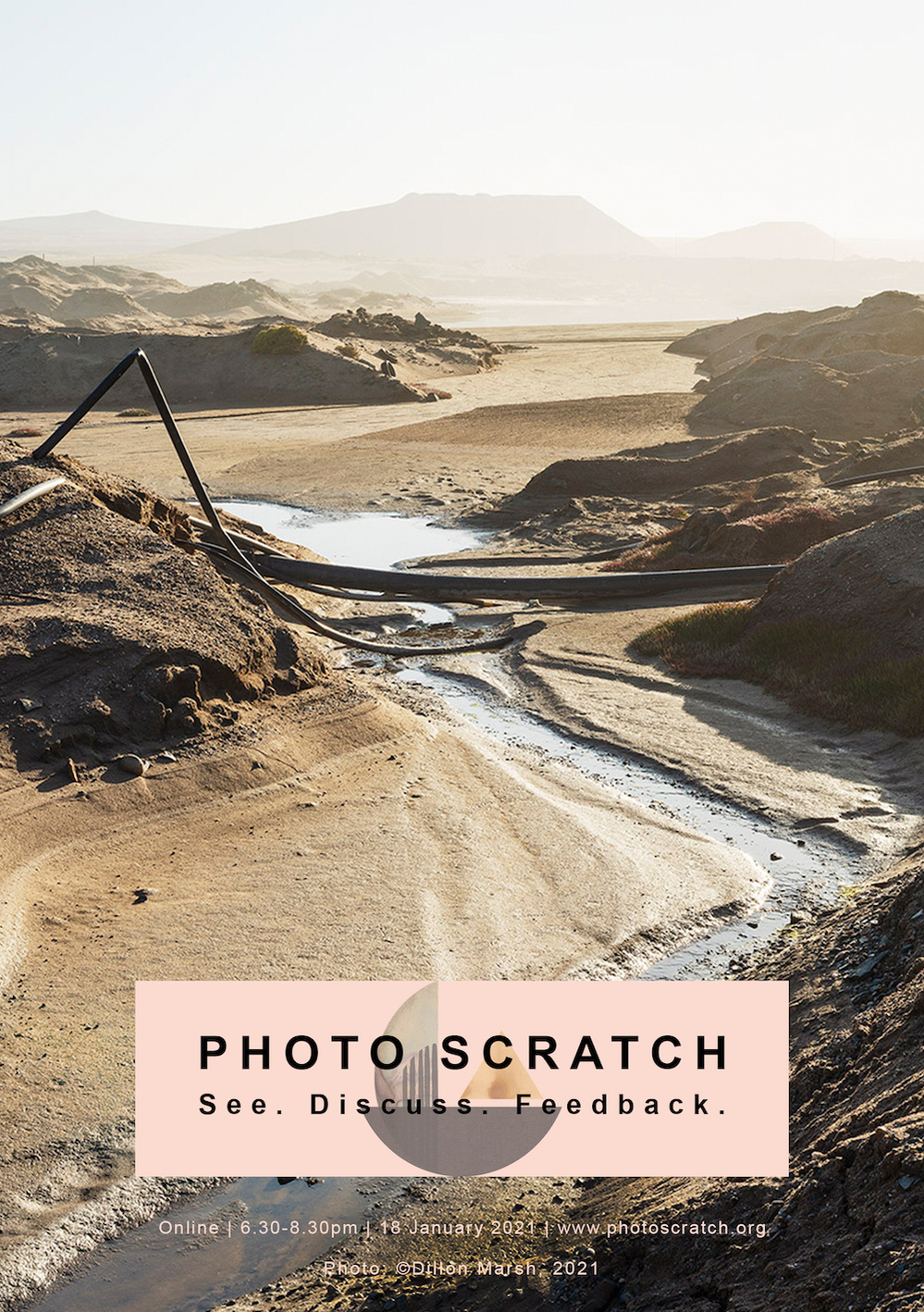 Photo: Dillon Marsh
I'd like to let you know that I will be presenting a new project I'm working on at Photo Scratch on 18 January 2021, 6:30pm GMT.

This edition of Photo Scratch particularly appealed to me and will have a special focus on the environment/land, and is being held in partnership with LandArt Agency. This is an area I increasingly find myself drawn to in my work and dovetails particularly with the project I am working on.

Photo Scratch is an organisation that provides the opportunity for documentary photographers to show works-in-progress with the opportunity for attendees to offer discussion and feedback to help them complete their project.

Five other photographic practitioners will present work at the same session:

Joya Berrow
Sayam Ghosh
Dillon Marsh
Claudia Orsetti
Harebell Suzuki
Please book you tickets, which are required, here: https://photoscratch.org/whats-on

I look forward to seeing you there and receiving feedback on my project.