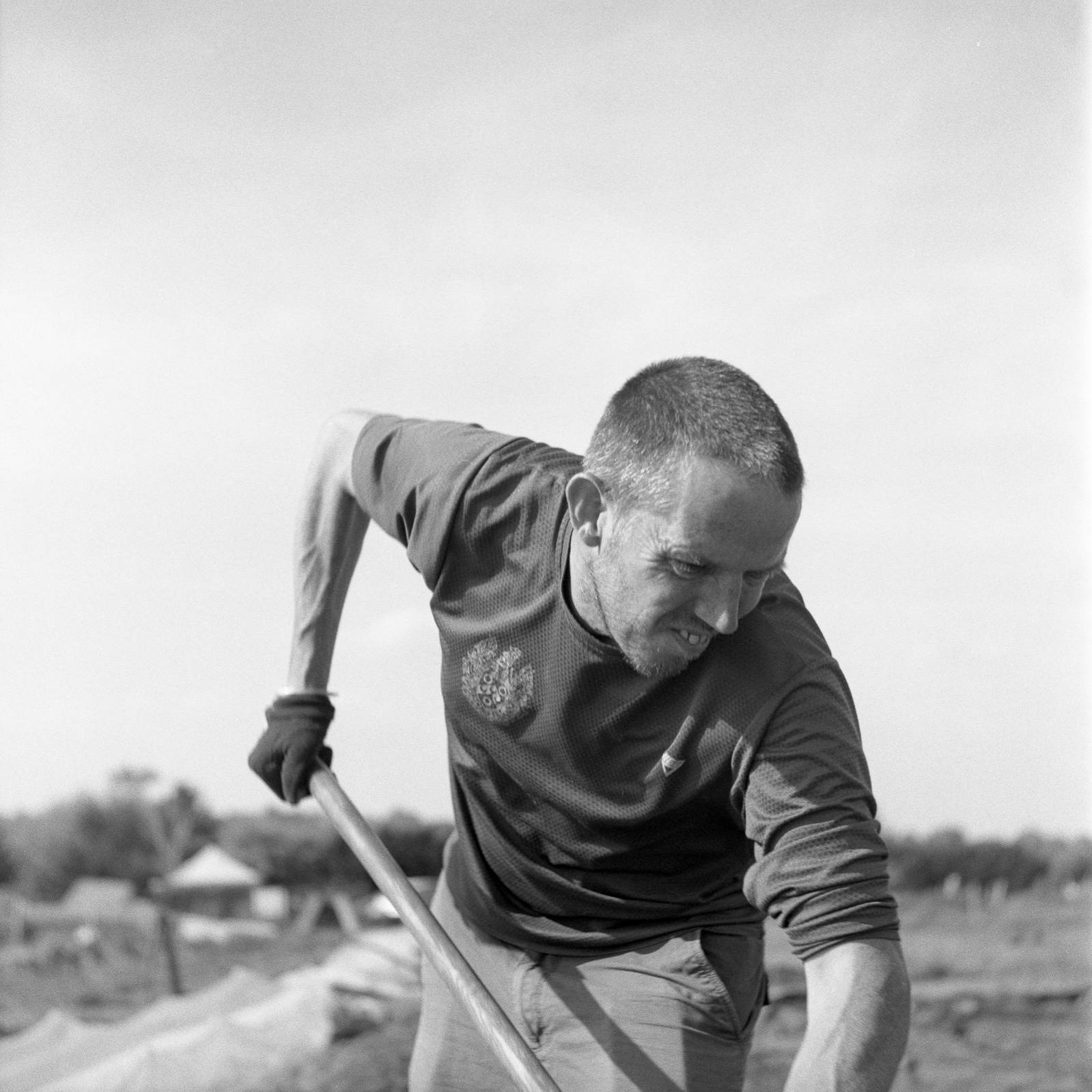 Pure Soil
2020-ongoing
'Pure Soil' is an ongoing project photographing farmers and farms who are committed to reducing the environmental impact of food production while at the same time producing food of high quality by using regenerative farming methods. My project looks at our relationship to the land and the precious resource that supports our food supply: soil.
I began the project in 2020 as the impact of the COVID pandemic showed how reliant we are on large-scale intensive farming, big box supermarket chains and long supply chains. The population sought other ways to secure healthy food for their families – companies in the UK that offer weekly organic vegetable box delivery saw their sales increase by 111% during the first six weeks of lockdown. I wanted to see how local, small farms were operating during the pandemic, maintaining their supply and connection to their communities.
The drastic reduction in pollution during pandemic lockdown, coupled with seeing devastating wildfires and other climate-related events, highlighted the need for more environmentally sustainable practices in all aspects of human life, including farming.
The farms I have been photographing use chemical- and pesticide-free farming methods. As the lockdown restrictions ease, I would like to photograph at more farms, including those that use regenerative farming methods.
Regenerative farming is a conservation and rehabilitation approach to food and farming systems that utilizes philosophies from permaculture and agroecology. It focuses on topsoil regeneration, cultivating soils that are more resilient in extreme weather and harbor fewer pests or diseases. This in turn increases biodiversity, absorbs more water so preventing run off and potential down-land flooding, and helps pull carbon from the atmosphere into the ground.
As the UK plans for post-pandemic life, as well as the effects of climate change, smaller-scale regenerative farming may increasingly be seen as a more resilient, environmentally sustainable, and healthy alternative.
For any enquiries about licencing or using my imagery or this story please contact me at:
edbrydon@gmail.com
+44 7739 505636
All Images Copyright © Ed Brydon. No unauthorised usage online or in print unless agreed with copyright holder